Home Inspections you can trust
Information and advice you need to make great decisions about your home
What you get with a Nest Egg Inspection:
We understand that your home is likely your most valuable asset. We have the know-how and technology to give you the information you need to buy, sell, or maintain your home in Apex, NC & surrounding areas. We're committed to providing you with the best service and support throughout your home ownership journey. Our inspectors are:
Qualified far beyond the minimum requirements to be licensed by the state of North Carolina. Check out our accreditations and certifications.
Equipped with the best technology. Keep reading for more on our drones with video recording equipment, infrared scanners to "see" what's behind your walls, and lots of other gadgets.
Committed to education. We're here for you during and after the inspection to answer any of your questions to help you protect your nest egg!
Our comprehensive home inspections:
For Buyers
A pre-purchase home inspection not only identifies costly repairs, but gives you better negotiating power to get a great price.  It also gives you the peace of mind that the home you're considering will be safe for your family.
For Sellers
A pre-listing home inspection is a great tool to attract serious buyers and reduce negotiations. And it can help decrease the time to close on your home.
Pre-drywall
For new construction homes, the best time to identify a potential problem is before enclosing the walls with drywall. Our experienced inspector examines structural, electrical, and plumbing systems.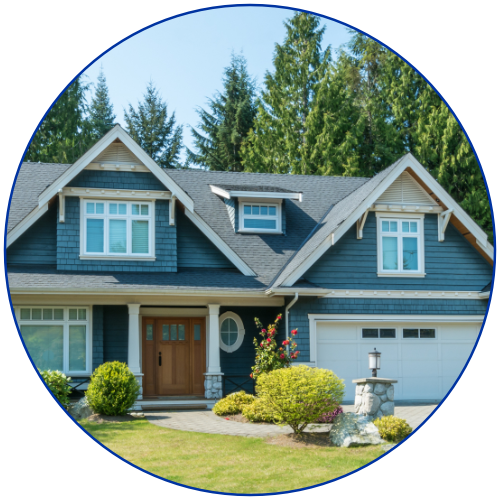 Warranty Inspections
After settling into a new construction home, it is important to identify hidden problems before your builder's new home warranty expires. Our report gives you the support to take full advantage of your warranty.
Annual Home Health Check-up
Identify issues before they develop into a costly repair. Then put a prevention plan in place to help save you money and keep your family safe.
Additional services as needed:
Our FAA Licensed Drone Pilots use advanced drones equipped with a high-definition camera to document the condition of your roof, chimney, and gutter systems. Learn more about our roof inspections, and see video footage of what our inspectors can see.
Radon Gas Testing
As InterNACHI Certified Radon Testers, our inspectors are specially trained to evaluate radon in your home. A 48-hour continuous monitoring test helps determine if radon mitigation is needed or if an existing system is working properly.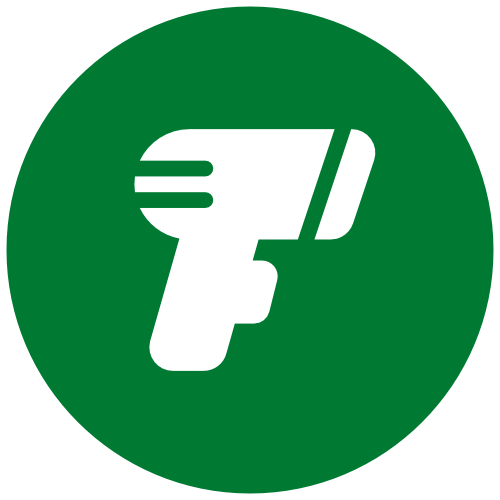 Infrared Scans
Our handheld scanners allow us to "see" through walls to uncover moisture damage, leaks, or insulation/ductwork issues. An infrared scan is included with most of our home inspections or can be scheduled separately when a problem is suspected.
Termite & Pest Inspections
Areas of high humidity and moisture can be prone to infestation by termites and other wood destroying pests. A home inspection can help prevent a costly repair or mitigate property damage.
Septic System Inspections
Backup from a septic tank can be a hassle and costly to fix. Real estate experts advise that all homes with a septic tank should be inspected before closing.
Well Inspections
The quality of your water can have a big impact on the health of your family. Real estate experts recommend testing of all homes with a well before closing or whenever there is a concern about the supply or quality of your water.
Water Quality Testing
Testing your water can reduce your family's risk of illness or exposure to inorganic materials when your home uses a private well, has older pipes that may contain lead, or when there is possible contamination from the surrounding area (such as after a flood).
Air Quality Testing
Poor ventilation, high heat, and high humidity can increase allergy symptoms. Air quality testing can give you valuable information when experiencing breathing, heart or lung issues or before purchasing a home for a sensitive individual.
Mold Testing
Exposure to mold can cause a variety of health issues. Problems are most common after a flood or in homes with a history of water damage from roofing, exterior wall, or plumbing issues. Mold testing can help assess the severity and type of mold present.
Asbestos Inspections
Many homes built before 1978 are known to contain asbestos. Testing is recommended before renovating an older home to determine necessary precautions to decrease the risk of lung cancer.
Lead Testing
Lead found in paint, plumbing, and other construction materials can be a serious issue, especially for young children. Experts recommend testing of homes built before 1978 if renovations are planned or if materials that may contain lead are exposed.
Get in touch with our team!
We would be happy to answer your questions personally, or check our
frequently asked questions
. As soon as you're ready, we'll schedule a prompt inspection to give you the information you need quickly.